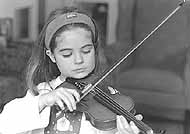 Mark Sarfati, Photography - Seoul, Korea

Throughout the 80's and 90's while in Berkeley, California, I had the opportunity to work with a number of truly great San Francisco Bay Area photographers - Clayton Call, Tom Duncun, Ron Delany, Maggie Miller and Chris Duffey immediately come to mind. Though now temporarily living in Seoul, Korea, should you need a Bay Area photographer, they are certainly worth looking up.

These images are available for publication.
Please e-mail me for details.