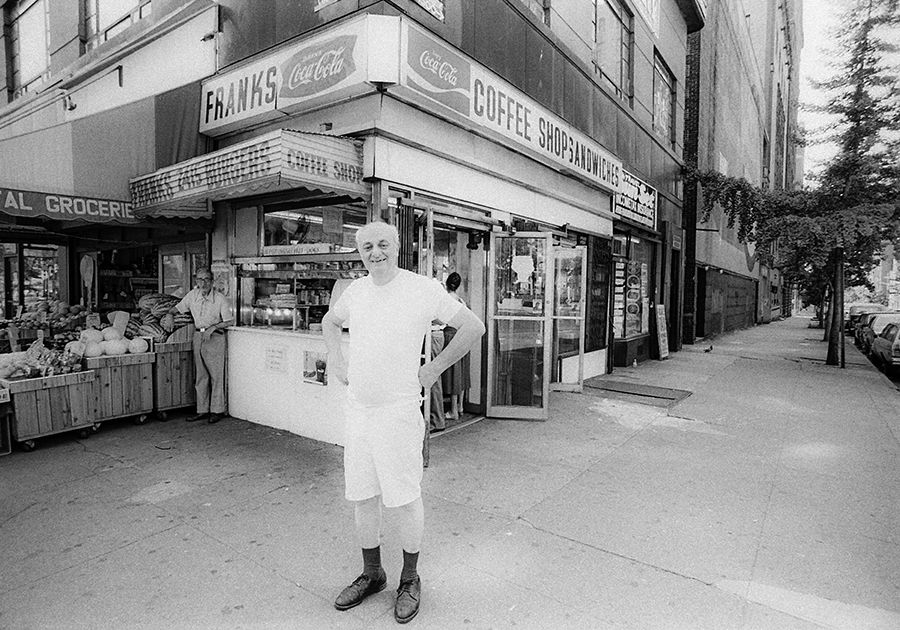 Benny Sarfati, known to many as the sometimes cantankerous proprietor of the corner coffee shop on West 89th St. and Broadway, past away Feb. 24 at the age of 87 while in retirement in Pompano Beach, Florida.

Benny's start was not atypical for many an ethnic New Yorker of his generation. Born just days after his Sephardic parents arrived on Ellis Island, Celia and Yomtov took their infant son, and little else, to the Bronx to begin a new life amidst other Jewish refugees. After years of menial work, Yomtov opened a coffee shop in the Bronx.



At age 17, he and his younger brother Albert enlisted immediately following Pearl Harbor. Benny joined the army, while Albert the merchant marines, separating the brothers for the first time.
With little training and less notice, he found himself headed to Normandy's beaches for the invasion's second wave. He said he walked Europe, right up to the Belgium campaign (Battle of the Bulge). After VE-Day, while returning to the U.S., and only days from port, his troop ship turned about and proceeded to join the Philippine campaign.
At war's end, and the two able-bodied sons back home, their father set the brothers up with their own stores and a life-long partnership that lasted 40+ years.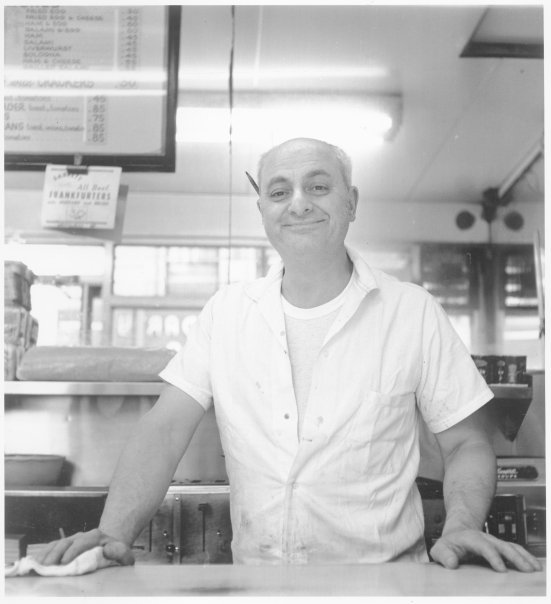 Opting to live in Queens, Benny worked his West 89th St. store, serving coffee and sandwiches in his adopted neighborhood for the next 40 years. Few in the neighborhood could start their day without first having a "Benny's coffee." Benny's was a landmark, a meeting place, a point of generational reference, and even to some, he was a second father. The neighborhood came to love him and his sometimes grouchy ways, but he always had a smile and an open ear when you needed it the most.
He closed the store, or more to the fact walked away from it, leaving it to his customers to take whatever mementos they wanted from the modest five-stool store, in 1985.


Benny retired to Florida, joining his brother Al where they lived just a few minutes apart, enjoying the next 20-plus years playing golf, bowling, the Mets, and being with friends and family. Benny is survived by his wife, Kitty, their five children, five grandchildren, and one great grandson, along with his devoted brother and sister, Albert and Ester, not to mention the thousands he served on the Upper Westside throughout the 50's, 60's, 70's, and 80's (see NYT's archive story - ON WEST 89TH ST., LIVES REFLECT UPHEAVAL.
To those who where his friend, or maybe even considered him a second father, please don't despair; his was a great, full, and wonderful life. He never voiced a single regret in retirement.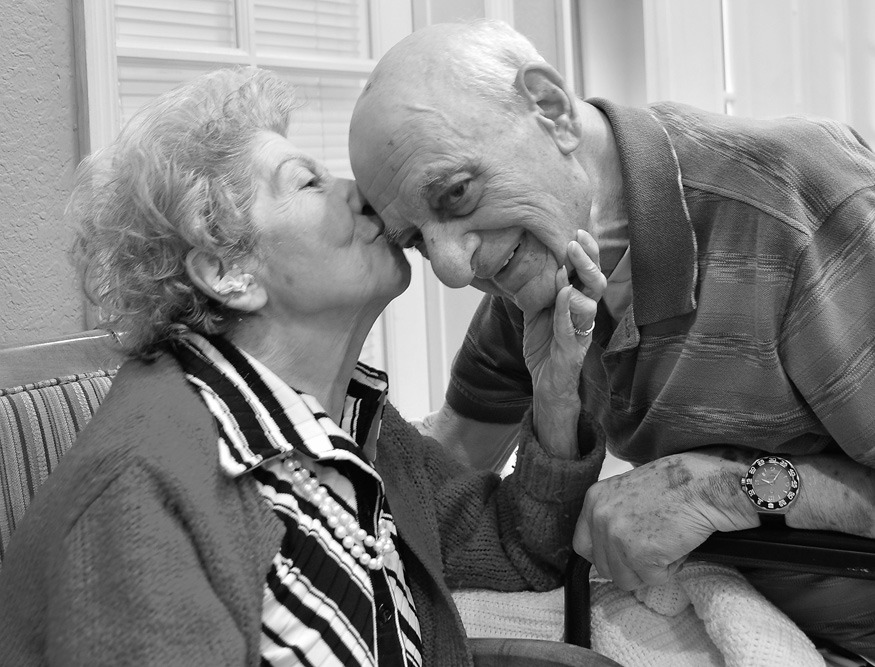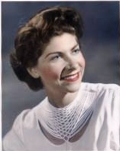 Sofia "Kitty" Sarfati

November 28, 1927 - April 4, 2012

We were fortunate. We had mom and dad for a good part of our lives.... never long enough...
Kitty's parents, also sephardic refugees from Turkey, suffering from poverty and anti-Semitism, left her at an early age. Her parents arrived as young adults, dirt poor and during the depression. They attempted to start a new life in a new country, but it was not to be. While still a child,, Kitty's father past away, then her mother became bed-ridden ill. At 13, she became the head of the household, caring for her dying mother, and her younger, pugilist brother Albert (who had a love of food, jazz, and a glass jaw). Her mother died while she was15. Now alone, her teen years were spent being shuffled from one distant relative to another, dividing her time between school, and cleaning relatives homes for the a room and a little food.
At 19, she had dreams of becoming a teacher, but with only a year of collage under her belt, she struggled to keep up with her studies, caring for her brother, and various homes she had to clean each day. Quitting college, she got a position as a telephone operator with AT&T, and enrolled in night school - while still fulfilling her obligations to her relatives for her housing. With the war's end, came some new hope. Maybe marriage? A young gangly boy returned from the Pacific theater, sick, hurt, and available. His mother said, "Benny, you need to take care of this girl." Though his first love was to another he met while stationed in London, Benny knew that that was an impossible dream. He courted Kitty and they were soon married.
Benny, now working with his own dad, had the security of his parents. His father, never wanting his sons to be separated again, helped him, his brother Al, and soon to be brother-in-law, Leon, open stores that were to support them and their families for the next 45 years. Still a struggle financially in the beginning, mom kept working, now while taking care of her own husband, household, and children soon to come.
And come they did. And she shopped groceries, cleaned the house and our clothes, cooked a meal for us every night, and helped us with our studies and troubles. Everyday she was there for us. Sometimes it was appreciated, sometimes, not so much. But she took care of us as a family and made sure we celebrated the Passover as a family each year.
Growing up, I remember how she hated the cold and harsh New York winters, how she loved the beach and would often take us in the summer to sit by the ocean and listen to the wind, the waves and the warmth of the sun. It calmed her and gave her peace.
The day to day was never easy for her. The scars from her youth persisted throughout her life. They haunted her. She loved her mother dearly and often spoke of her, her skill in the kitchen, and of her resolve. But I never heard that she received much love in return from her own mother. Maybe that's why she so loved us so and told us so often. Telling us over and over again how much she wanted us to succeed, to reach the heights of our potential that she, due to circumstance, obligation, and yes, maybe psychological problems, prevented herself from reaching.
Did we take her for granted? Maybe tha's our lot as children. As we grew up, expanded our circle of friends, some of us with our own families, we were comfortable. And we still had mom. A mother who would always ask us if we needed any "extra money." A phrase I knew to be a lie; it wasn't extra to us, it was extra to her. Absurd. She got by with just enough, and any more than that was "extra." Extra for us, her kids.
We always had her generosity, her ear, and her love. For her, she was alone. What a gift to have one's parents so late in life, to be able to show them that their dreams of our having a healthy and successful life came true. I only hope my own daughter will be so lucky.
But she lacked that. She had no mother or father of her own to go to and comfort her, to help her out with a little "extra" money, and I am sure that hurt and effected her in ways we will never know.
None of us are perfect. We are all full of conflicts and contradictions. Some we turn into life lessons and benefit, learned from, some are wounds that are just who we are. Whether we received these wounds through illness, fear, depression, pain, we can only hope that these dark aspects are understood and forgiven by those around us for life is not always kind, and as emotional beings, sometimes the wiring gets uncontrollably tangled.
But the soul is remains pure. No matter what one may have thought about Kitty's idiosyncrasies, she took care of her children, and later, her grand children, often at her own sacrifice.
I spoke to mom only a few days ago. She told me she was OK, no complaints. She asked about me, the family. She said there wasn't anything she needed. I told her I regretted not being able to have Passover with her and that maybe Lenny would be able to make her famous spinach pie for her. We said good-bye.
I was told that after lunch she went outside to sit in the warm sun. Maybe she heard the birds, maybe the wind reminded her of the waves of the beach. She fell asleep. I guess god wanted her for his own Seder.